Understanding the One Plane Swing in Depth

In teaching the one plane golf swing, by far the most difficult task I have found is helping golfers "unlearn" everything they already "know" about the golf swing. The second most difficult task is finding the balances by not over exagerrating certain movements in the swing. The ideas I present below are a blend of what Jim Hardy calls a one plane swing and how I teach the swing. Interestingly enough, with all the buzz around this idea of a one plane swing, Jim Hardy openly admits that his one plane swing is a more difficult swing to learn as it requires more athleticism. The original Rotary Swing golf swing that I teach is a blend between the two that I have experienced great success with golfers of all abilities, not just those with Tour caliber athleticism. It is, in my mind and those of my students, a much simpler swing and more natural and is ideal for the weekend warrior. For the serious golfer who wants to be as good as possibly can, the Rotary Swing Tour is the only model to follow.

What I am writing below goes completely against helping you learn the swing and is not even close to how I teach the swing. It is meant strictly as a reference and is for all those super technical golfers out there who want to know way more than they need to about the golf swing. If that's you, read on as you'll be able to completely overwhelm yourself with the technical detail below and ensure that you won't be able to swing the club to save your life :-) After writing this, I had to put my clubs down for a week until I "forgot" everything I wrote. For those of you who want to actually learn how to do the one plane swing and not read about the details, click the link below.
Click here to learn the one plane swing and stop reading about it >>>

START HERE: "Get Your Arms On Plane at the Top of the Backswing" Video
Watch "5 Min to the Perfect Backswing" video
and improve today!

Backswing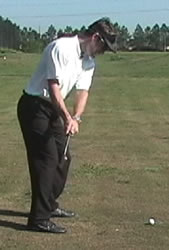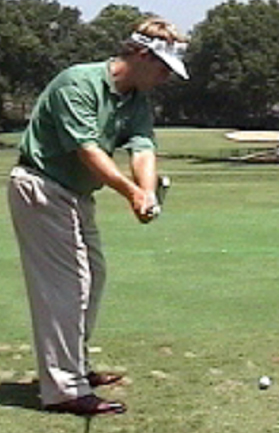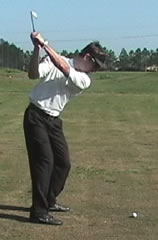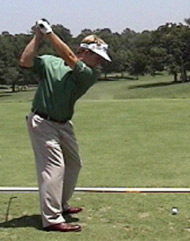 Click here to learn how to do the one plane swing and stop reading about it with our free golf instruction videos! >>>
Why choose the Rotary Swing?

It's a simpler, easier to learn One Plane Swing.

It is BIOMECHANICALLY SAFE - Validated by our Medical Panel.

Spend less time practicing and more time playing!

Get rid of back, hip, elbow and shoulder pain.

Can learn completely online on your own or use our instructors.

Worldwide network of certified Rotary Swing instructors.